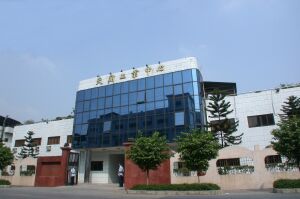 Tinon Seiko Co., Ltd is one of the leading optics-manufacturers with more than 10 years experience in the optical field. As a qualified ISO9001:2000 company. We are dedicated to provide our concerted services to our customers.
With our years of experience in the optical lenses business, we are now focus to produce all kinds of optical lenses for CCTV, LCD projector, CD and DVD. We are also specialized in pre-shaping optical blanks of any type. Furthermore, we provide high quality rubber accessories for cameras, video cameras, binoculars and car parts at competitive prices.
Lately, we have designed and manufactured a variety of precised polishing facilities and they are added into our product line. Besides, you can be assured that our assembly division can provide the best service and products with the finest workmanship. Any enquiries on OEM are welcome.
Our factory, a 15,000 square meter well equipped building, is located in Dongguan, China. We have 1,200 skillful engineers and employees. The monthly production capacity can reach up to 2,500,000 pieces. Because of our sophisticated quality control system, we ensured that our products can be finished to your satisfaction.
In order to maintain a recognized position in these rapid growing industries, we are striving to upgrade our products and to provide a wide range of services especially tailored to our customers' requirements.